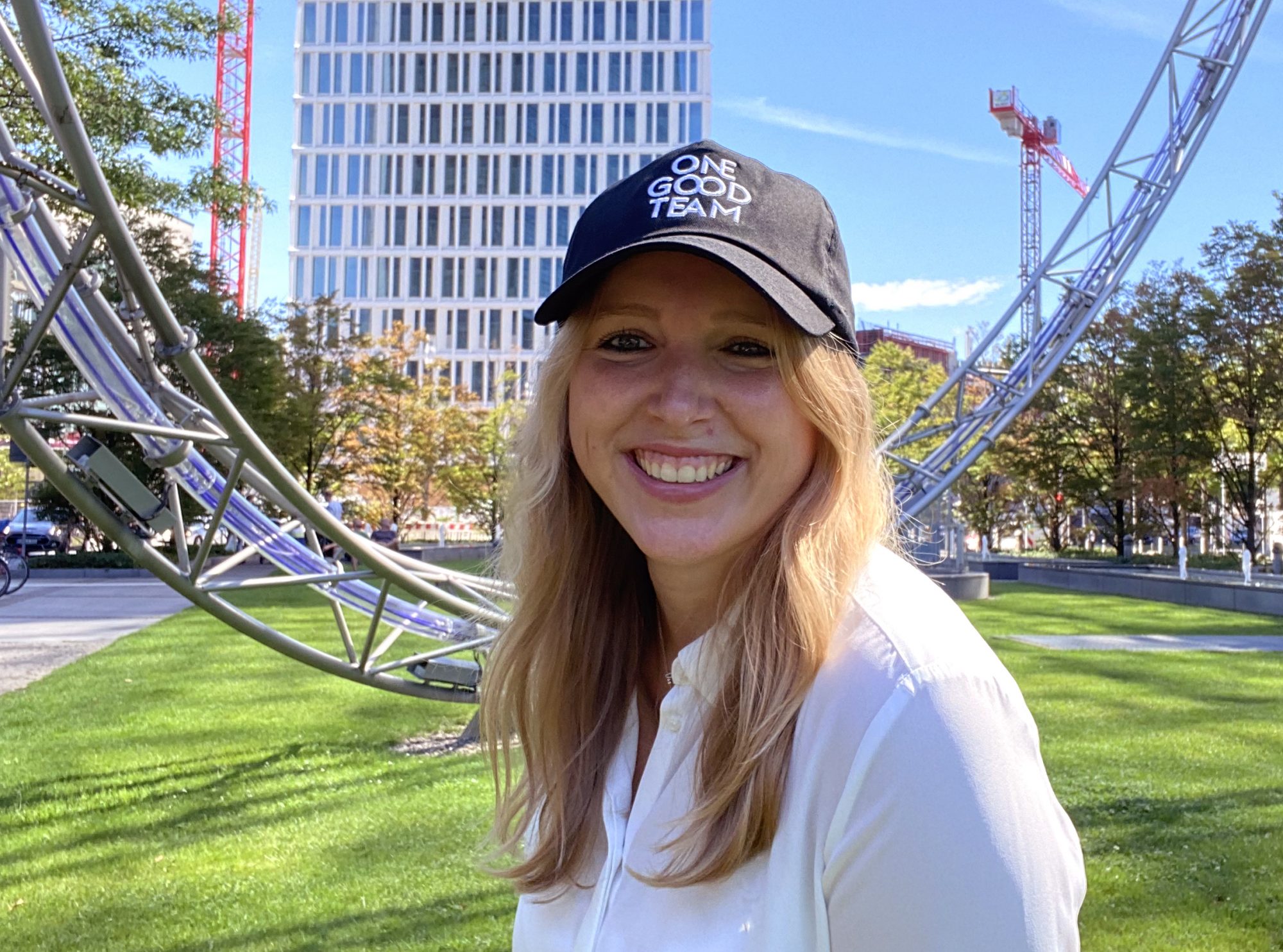 ONE GOOD TEAM – With us since the first hour: Project Leader Melanie Ploch
Melanie Ploch was born in Frankfurt and grew up in the Rhein-Main area. The skyline is part of her home. Now she is helping to shape "her" city herself: she is a project leader for one of CA Immo's most important project developments: the ONE.
Ploch has worked for CA Immo for 12 years. She started at the company as a dual student of International Business Administration. After completing her studies, she first gained extensive experience in corporate communications and then as assistant to the then Chief Development Officer, where she was involved in the sale of Tower 185 in Frankfurt, among others. Finally, Ploch moved to the Development division, where she took over project leadership for the Belmundo and LaVista office and commercial buildings in Düsseldorf. She summarises: "During my time at CA Immo I got to know many different divisions. My dual studies gave me many options for my future career, but development is what I find most exciting."
Since 2015, she has been jointly responsible for the planning and development of the ONE high-rise project in Frankfurt, and at the same time has completed a postgraduate course in real estate economics (IREBS) from 2016-2017 while working part-time.
"The project is so challenging because the ONE includes so many different functions."
"Office, hotel, coworking spaces and a public skybar – all under one roof. It actually involves several projects, but their development and implementation are closely interlinked. In addition, the demands and needs of future tenants and users must be taken into account. And because of its size alone, there are an unbelievable number of connections and more to consider than in a 'normal' office development." That's why Ploch and Christoph Jakoby, who is also has the role of Head of Project Development in Frankfurt, share the project leadership of the ONE and form ONE GOOD TEAM together with many other colleagues.
https://omnicon.de/en
"Every day is different," says Ploch. "Every day I act as the contact person for the external project participants and all internal departments, from the Management to Asset Management, Accounting, the Legal and Tax Department and, in particular, for colleagues from our subsidiary omniCon as our Construction Managers. There are always new questions and decisions that have to be made." Ploch wouldn't trade her job for anything. "It's amazing how much attention the ONE is now getting throughout and even beyond Frankfurt. Someone sends me a picture almost every day. 'Wow, just look at your project!' And I myself see the building growing a little more every day. It motivates me."