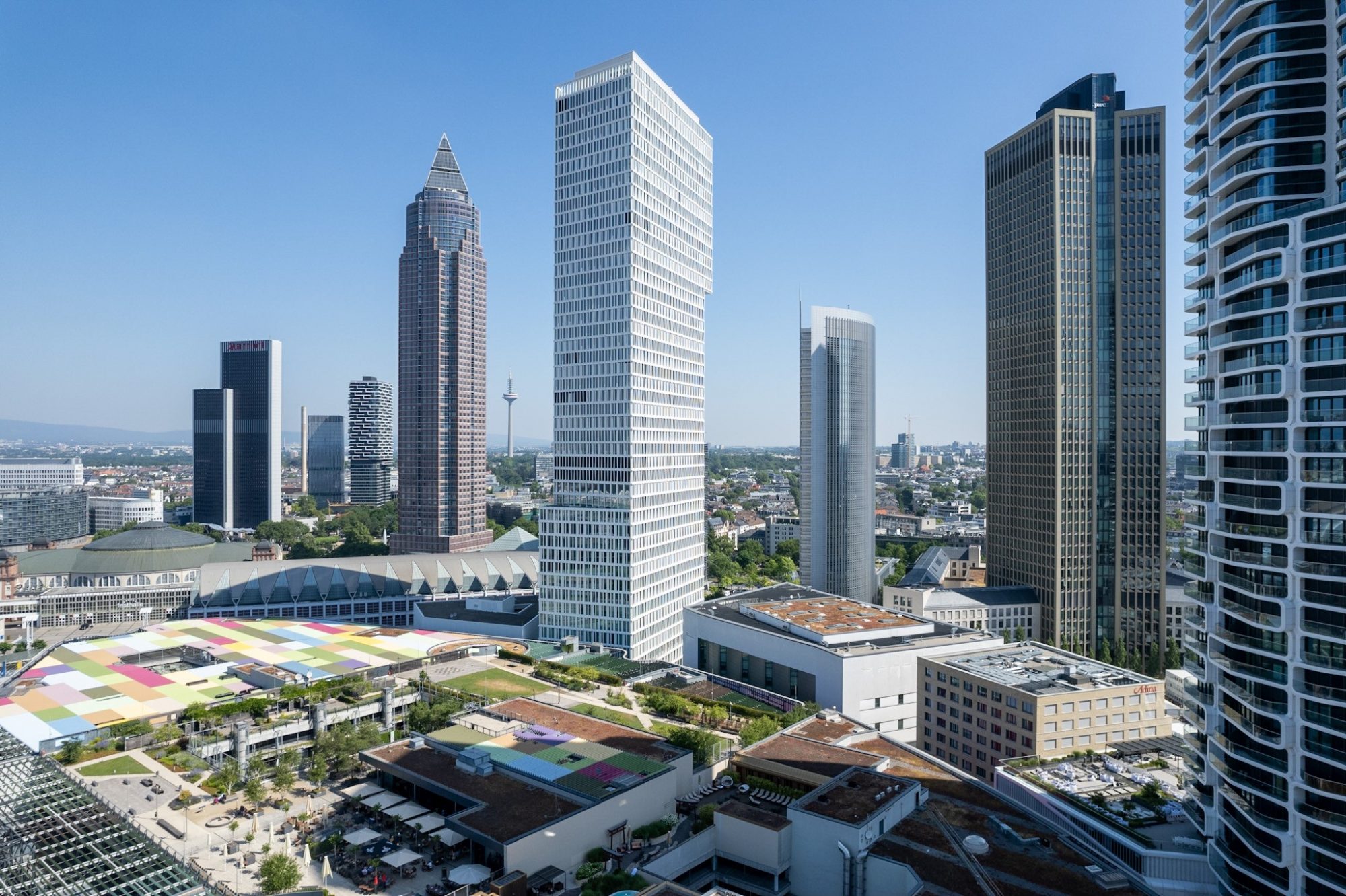 ONE GOOD NOMINATION - ONE nominated for International Highrise Award
It is with great pleasure and a slight sense of pride that we can announce that the ONE has been nominated for the International Highrise Award 2022/23! This makes the office and hotel skyscraper designed by Frankfurt architects Meurer Generalplaner one of the 34 skyscrapers worldwide (of which only four are in Europe) that the jury nominated from more than 1,000 applications for the prestigious prize.
The International Highrise Award is given every two years "to a high-rise building that exemplarily combines sustainability, exterior design and interior spatial qualities as well as social and urban planning aspects into an exemplary design. Innovative construction technology and economic efficiency are further criteria."
The 34 skyscrapers are located all over the world, but only four of them are in Europe. In addition to ONE, the "Senckenberg Quartier" in the Westend is also nominated from Frankfurt. In addition, "One Crown Place" (London) and "TrIIIple Towers" (Vienna) have made it into the selection.
Five finalists will be selected in autumn and the prize will be awarded on 8 November in the Paulskirche in Frankfurt am Main. The nominees, finalists as well as the award winners will be presented in an exhibition at Frankfurt's Museum für Angewandte Kunst from 10 November 2022 – 22 January 2023.
For more information on the award and the exhibition at the Deutsches Architekturmuseum, please visit
https://www.international-highrise-award.com/en/