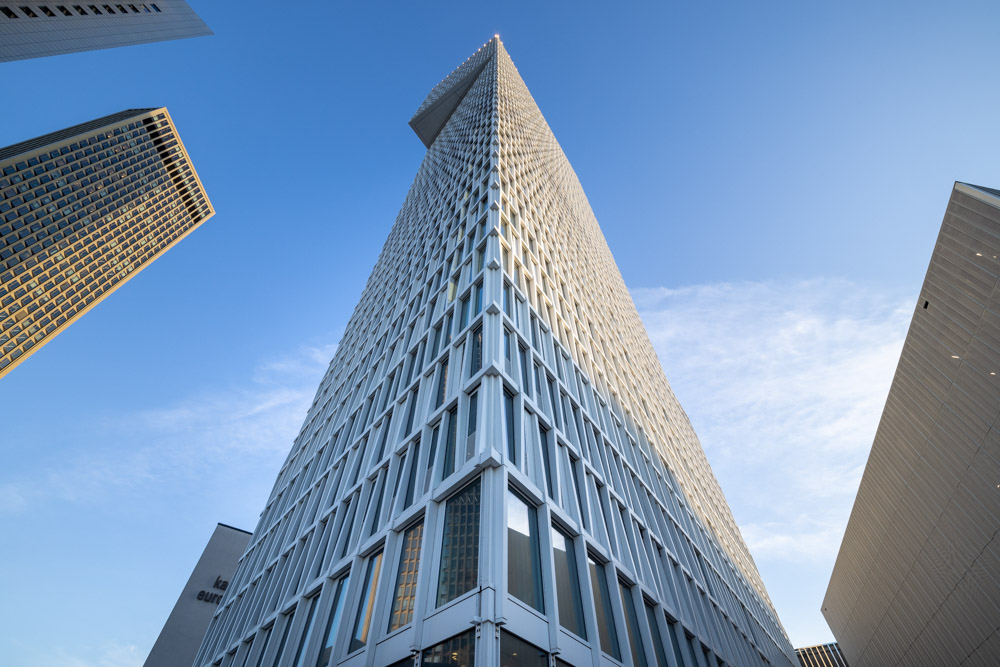 ONE GOOD FINISH - Skyscraper ONE completed on schedule
Mission accomplished. On 30 June, our latest high-rise building in Frankfurt was formally accepted by the building supervisory authorities. We can be more than proud of the entire ONE team, as completion was on schedule despite the considerable challenges brought about by the pandemic. Successful acceptance by the building inspectorate means that, for example, the installation of all building services such as the cooling and heating systems, the fire alarm systems and all lift systems has been carried out in a technically flawless manner, the systems are functional and the safety of the people in the building during use is thus guaranteed. This clears the way for the first office tenants to move into ONE and start their office operations there soon.
And the 4-star superior design & lifestyle hotel nhow will also welcome its first guests as early as 1 August. Under the motto "The Art of Money", the hotel offers 375 rooms, a restaurant and a conference area, a spa and a fitness room on the first 14 floors of the ONE.
However, the highlight for hotel guests, office tenants but also all Frankfurt residents is likely to be the Skybar at a height of 185 metres. With its roof terrace and 360-degree panoramic view, it is likely that it will not remain an "insider tip" for very long.
The coworking provider Spaces is currently setting up about 650 workplaces and numerous meeting rooms on 7,100 m² on five floors. The offer is intended in particular to give the office tenants of ONE additional flexibility with regard to their space requirements. Interested parties can already enquire about the first workspaces on the Spaces online portal.