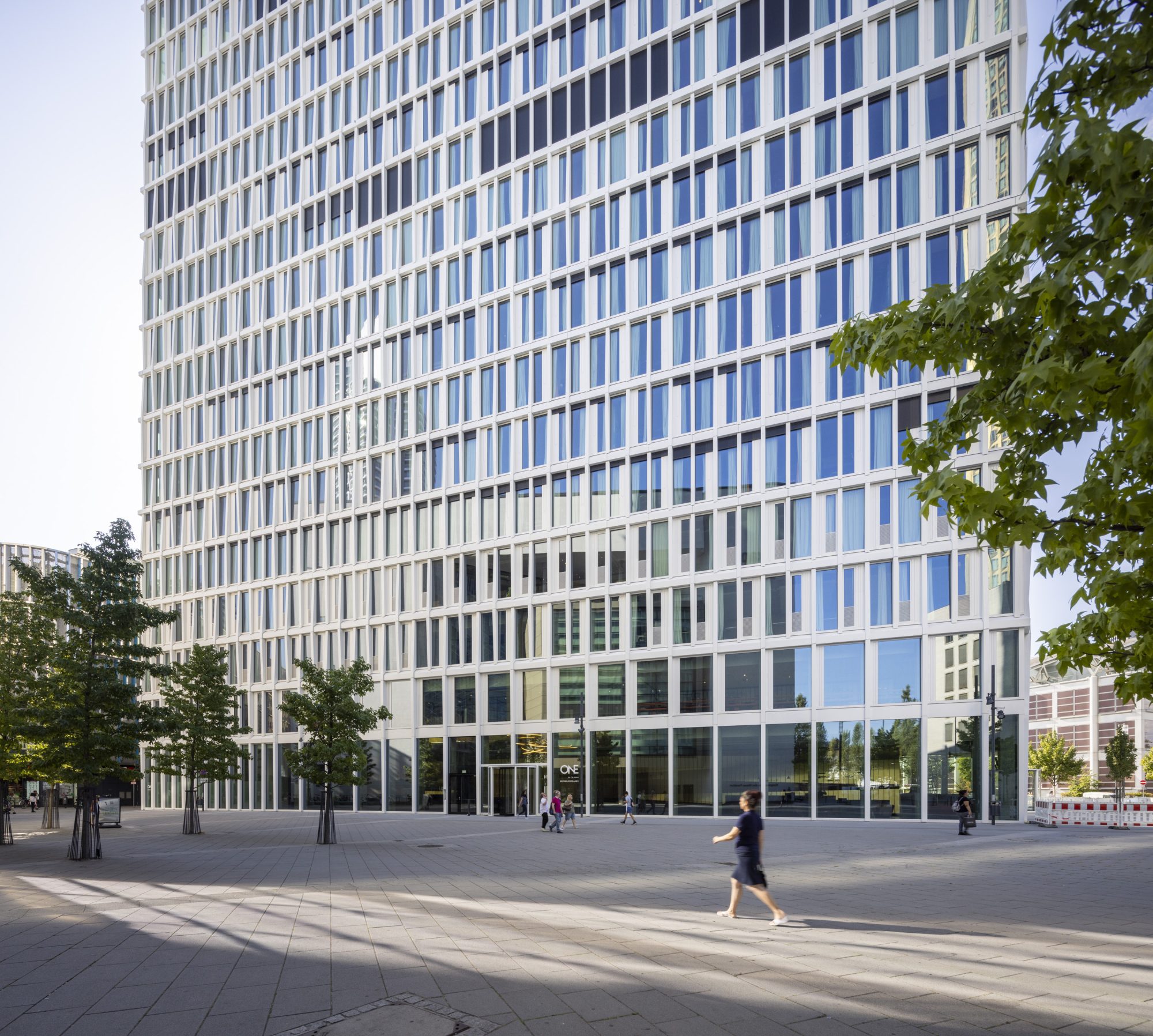 Institutional Investment Group GmbH (2IG) and Rabobank are leasing around 2.200 m² at ONE
CA Immo has signed two further lease agreements for a total of around 2,200 m² of rental space in the ONE office and hotel tower in Frankfurt. The tenants are the Institutional Investment Group GmbH (2IG), one of the leading independent investor platforms for real asset funds and debt investments, (approx. 1,500 m²) and Rabobank (approx. 700 m²), one of the world's leading financial partners in the agricultural, food & energy sector. The approx. 190-meter-high ONE was festively opened in September 2022 and, with the conclusion of these leases, is approximately 80% let. Colliers International advised on the conclusion of the lease agreement with 2IG, CBRE on the conclusion of the lease agreement with Rabobank.
For both tenants, besides the central location, the campus concept of ONE was a decisive factor. Due to the mixed use of the building with several cafés, bars, a restaurant, a hotel and coworking, a wide range of services are available to the office tenants of ONE. The real estate experts at 2IG were convinced not only by the tenant mix – especially with various IT companies – but also by the efficient and at the same time flexible floor plans, which allow all of today's common office concepts and thus the optimal collaboration of 2IG's networked teams. In addition, ONE meets the high demands of 2IG and Rabobank in terms of sustainability and connectivity.
2IG is expected to relocate its headquarters from Hamburger Allee to the high-rise building centrally located at the interface between Frankfurt's banking district and Europaviertel in April 2024. Rabobank is expected to move its Frankfurt location from Solmsstrasse to ONE in July 2024.
As with all other office tenants of ONE, so-called "green leases" were also concluded with the new tenants. In these agreements, the contracting parties mutually commit to far-reaching measures to ensure the most sustainable, resource-conserving and environmentally friendly operation of both the building and the office space, as well as to the exchange of consumption data to optimize energy consumption and the respective sustainability reports.