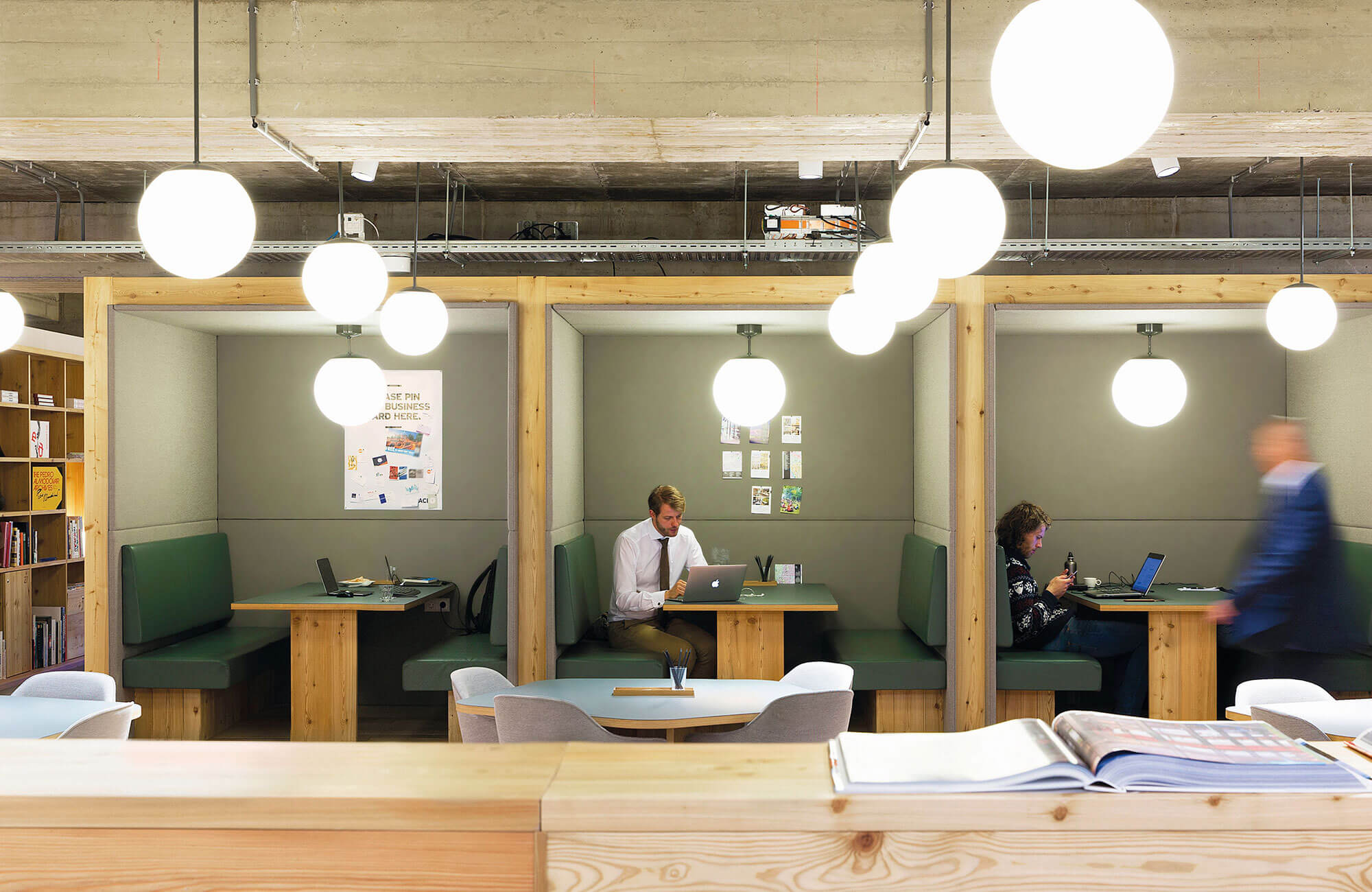 Coworking operator Spaces leases premises in Frankfurt high-rise project ONE
CA Immo has signed a lease with the global coworking provider Spaces for the ONE office and hotel tower currently under construction. Spaces will rent around 7,100 m² of office space spread over five floors at ONE.
Michael J. Morgan, Managing Director of CA Immo Deutschland GmbH and Head of Business Operations: "The signing of the lease with Spaces marks the next conceptual milestone for ONE. Users and their needs are the main focus here: communication, exchange, urbanity and a wide range of services are the leitmotifs of our development, hence we are not just uniting several public and private uses under one roof, but dovetailing them with one other."
Stefanie Lürken, Spaces Country Manager: "ONE represents the ideal platform for us to implement our concept: located at the intersection of the trade fair and the banking district, with the Lifestyle Hotel nhow integrated into the building as well as the public spaces, including the café on the ground floor and the sky bar, it is a perfect fit for our international target group. The pay-per-use concept of Spaces addresses primarily innovative entrepreneurs and companies that do not want to spend time organising office space but are seeking attractive, design- and communication-focused workplaces for themselves or their employees."
"Today's generations of employees now want to see the qualities available to them in their personal lives in a professional context. Modern office spaces that are geared towards communication and collaboration and which provide a wide range of services in the office building are therefore becoming an essential criterion when choosing a workplace," says Morgan.
Spaces was founded in Amsterdam and is the market leader in Europe. The company operates co-working centres worldwide and is internationally known for combining professional working environments with state-of-the-art technology and home comforts. Spaces at ONE will utilise around 7,100 m² of rental space over five floors, with two floors connected by a spacious gallery while also integrating an outdoor terrace of around 100 m². Spaces at ONE will have around 650 state-of-the-art workstations both in the business club and in private offices, with meeting rooms of different sizes also available to users. Spaces is also renting 20 car parking spaces.