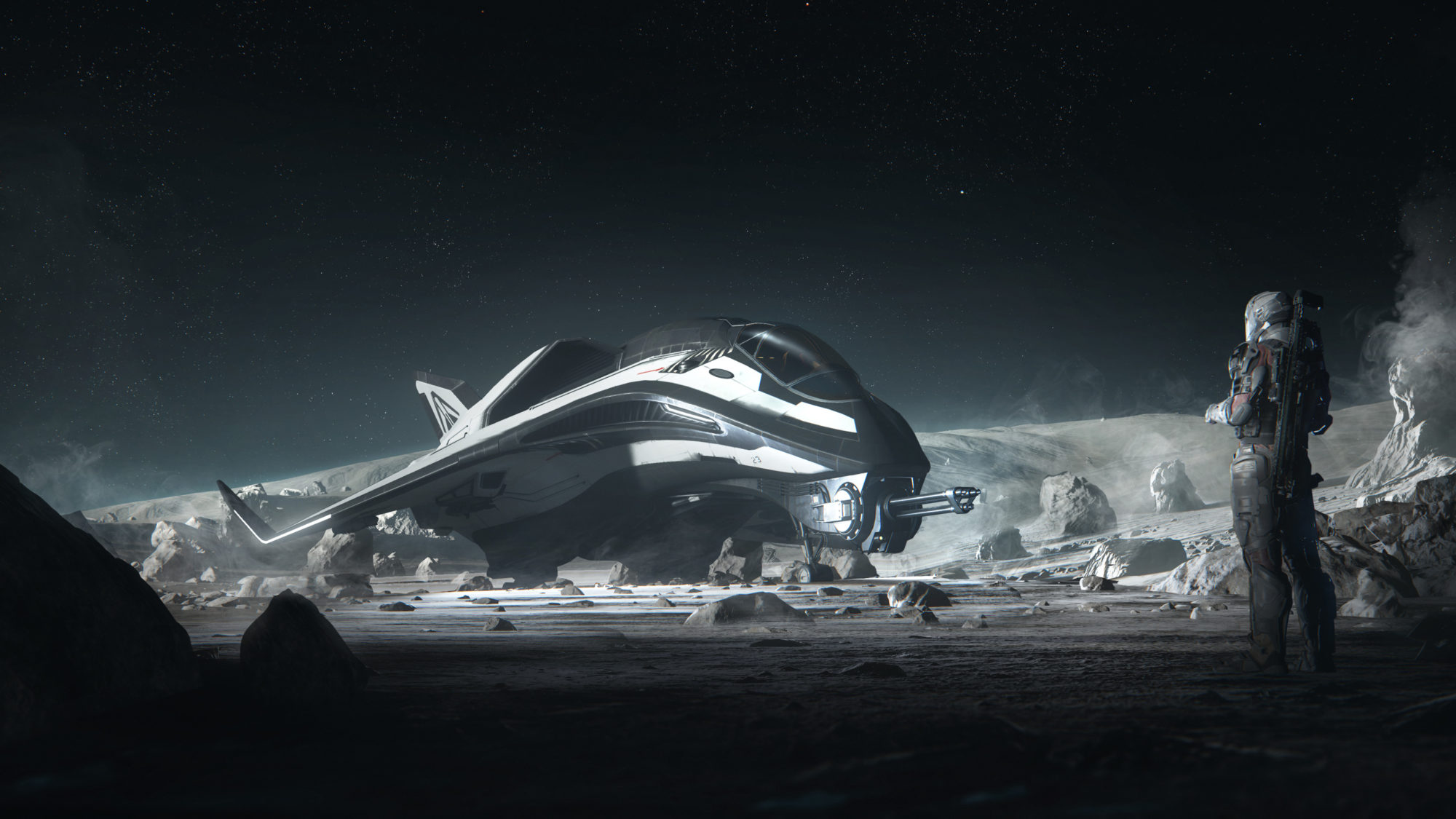 Cloud Imperium Games rents around 3,000 sqm of office space at ONE
The campus concept of the fully digitalized ONE high-rise project development is convincing: CA Immo and the international independent game company Cloud Imperium Games Ltd. have signed a 10 year lease agreement for around 3,000 sqm of office space in the ONE in Frankfurt. The 190-metre-high landmark tower is currently under construction and is expected to be completed by early 2022. It is situated in a central location between Frankfurt's banking district, the trade show venues and Europaviertel. With the conclusion of this lease agreement, approx. 50% of ONE is now let. Colliers International advised on the conclusion of the lease.
CA Immo is developing the ONE office and hotel tower with a special focus on the user requirements for office properties, which have changed significantly in recent years. These include both a high degree of flexibility in the floor plans of office rental spaces in order to accommodate a variety of office concepts, from single offices to open spaces, as well as additional services and offers for the tenants and their employees in the building. With this in mind, the concept of ONE provides for a mix of hotel, office, co-working and public uses, such as a café and a cocktail bar in the lobby and a sky bar on the 48th floor of the building. Such a range of uses is unique in Frankfurt.
Cloud Imperium Games are currently developing Star Citizen, a record-shattering crowd-funded title that combines classic space sim gameplay with amazing visuals; and Squadron 42, a Hollywood-caliber story-driven single-player game set in Star Citizen's universe. "The vertical campus concept of ONE" says Chris Roberts, CEO of Cloud Imperium Games, "played a key role in our decision to rent this space. We were not only looking for a modern, high-quality rental space in a central city location, but we also wanted to offer our employees this 'campus' experience. The productivity of our company depends very clearly on the creativity of our employees. The idea was to offer an inspiring environment with an attractive, open office concept and the diverse service offerings of ONE."
Matthias Winkelhardt, head of CA Immo Frankfurt, adds: "Cloud Imperium Games represents a new generation of tenants that we had in mind when we designed ONE. That is why we are particularly happy about this lease agreement. The campus concept of ONE is not only aimed at start-ups but also at Frankfurt's more traditional tenants, who have recognised that current generations of employees are no longer prepared to relinquish the qualities of private life in a professional context. Modern office spaces that are geared towards communication and collaboration and which provide a wide range of services in the office building are therefore becoming an essential criterion when choosing a workplace."
ONE – a fully digitalised Class A landmark property with a special focus on safety, health and sustainability
Especially against the backdrop of the COVID-19 pandemic, sustainable and safe office properties are currently high in demand in the letting market. As is the case with all its project developments, CA Immo is developing ONE with a special focus on the health of tenants and the sustainable operation of the building. For this purpose, CA Immo is committed to applying the strictest sustainability criteria of the German Sustainable Building Council (DGNB) and has, in this context, already received a preliminary platinum certificate. The building will also be equipped with state-of-the-art ventilation and fresh-air systems, as well as smart sensors. What is more, the windows of the high-rise building can be opened for ventilation, which is not always a standard feature of such properties.
In view of the digitalisation of work processes and the globalisation of business, fast and fail-safe Internet access is also extremely important for a company's economic success. This is why ONE has paid great attention to providing the best technical communication equipment. ONE was the first office building and high-rise in Germany to receive WiredScore platinum certification, making it a pioneer in connectivity and digital infrastructure. The consistent digitalisation of ONE, modelled on cube berlin, which was developed by CA Immo in Berlin, gives tenants a multitude of extra options to ensure the safe, innovative and sustainable operation of their rental space, as required.
Mixed use as a concept and advantage for office tenants
What is particularly special about ONE is that it conceptually integrates public and private uses: for the lower 14 floors, a long-term lease agreement has already been concluded with the NH Hotel Group, which is set to open a four-star superior hotel of the NH Hotel Group's lifestyle brand nhow, previously not represented in Frankfurt. A rental agreement has already been signed with the provider Spaces for the co-working area, which covers some 7,000 m² of rental space. With a café, cocktail bar and lounge, the lobby will not only be open to office tenants, co-workers and hotel guests, but will also deliberately appeal to external users, turning it into an urban meeting point within the district. The mix of uses offers additional advantages for office tenants in particular: for example, the hotel will have a conference centre that can also be used by office tenants, meaning they don't need to make provision for conferences and meetings within their own premises. The hotel restaurant is also available to office tenants, but the highlight and the crowning glory is the publicly accessible sky bar, located at a height of 185 metres. The stylish bar has a circular terrace, offering a panoramic view of the skyline all the way to the Taunus Mountains – the only one of its kind in Frankfurt.