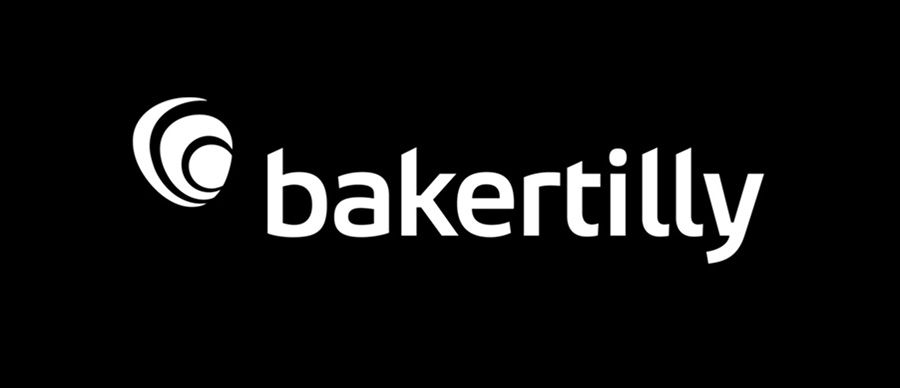 Baker Tilly rents around 4,500 sqm of office space at ONE
CA Immo has signed a 12-year lease agreement with Baker Tilly for approximately 4,500 m² of rental space over three floors in Frankfurt's mixed-use high-rise development ONE. The high efficiency of the space, the building's mixed use and the attractive location were decisive criteria for the lease. The international company is expected to move into the building on 1 June 2022. With the conclusion of this lease agreement, about 55% of ONE is now pre-let. Savills Immobilien Beratungs-GmbH acted within the scope of a tenant representation mandate as consultant to Baker Tilly, while Colliers International provided consultancy services for CA Immo.
Gerrit Sadowski, partner at Baker Tilly: "The overall package offered by ONE was crucial in our decision to rent. On the one hand, you have the highly efficient floor plans for the office spaces, and on the other, the numerous options that the building's mixed use offers us. In addition to the range of informal meeting places, such as the lobby with the café and the lounge area, the integrated co-working offerings from Spaces and the conference rooms in the nhow Hotel are particularly worthy of note. Both promise us considerable flexibility."
Baker Tilly is set to move its Frankfurt office from Friedrich-Ebert-Anlage to ONE in June 2022. "We are already familiar with the location where Europaviertel and the banking district intersect. Our move enables us simultaneously to modernise our office concept and take advantage of corporate growth options, while still retaining access to the attractive offerings to be found in the immediate vicinity and the convenient transport infrastructure. ONE was the perfect solution for us," adds Christian Roos, branch coordinator at Baker Tilly.
Matthias Winkelhardt, head of CA Immo Frankfurt: "Baker Tilly is a new tenant that has chosen an office concept with 90 per cent individual offices. In contrast, we will be implementing a consistent open space concept for our tenant Cloud Imperium Games Ltd., with which we also recently signed a lease for ONE. It's clear how diverse demands have become in relation to the workplaces of tomorrow. As landlords, we must respond to this. The flexibility of our floor plans in ONE, in combination with a high level of efficiency, is the right answer to this."
ONE – a landmark development with a sustainable, innovative and future-proof overall concept
The architecturally spectacular, 190-metre-high skyscraper designed by Frankfurt architects Meurer Generalplaner is currently under construction and is expected to be completed by early 2022. It is situated in a central location between Frankfurt's banking district, the trade show venue and Europaviertel. CA Immo is developing the high-rise ONE office and hotel building with an equal focus on changing tenant needs and the increasing ecological requirements expected of future office properties.
Like all current CA Immo project developments, ONE is being developed as a "tomorrow-proof" building with a holistic concept, in line with the company-wide ESG strategy. Sustainability and ecology were given top priority in the early planning phase of ONE's development, which has had a positive impact on both the resource-efficient construction process and the operation of the building. Accordingly, ONE was the first high-rise building in Germany to be awarded a platinum preliminary certificate by the Deutsche Gesellschaft für Nachhaltiges Bauen e. V. (German Association for Sustainable Building, DGNB). The health and well-being of tenants and their employees were also the focus of considerable attention during the development of ONE. For example, only materials with no negative impact on health are being used in the construction process, and the building is being equipped with one of the most cutting-edge ventilation and air supply systems, as well as additional CO2 sensors in all meeting rooms. In addition, windows can be opened for ventilation purposes, which is not always a standard feature of such high-rise properties.
ONE – the first smart, fully digitalised high-rise in Frankfurt with WiredScore platinum certification
The consistent digitalisation of ONE, modelled on cube berlin, which was developed by CA Immo in Berlin, gives tenants a multitude of additional smart options to ensure the safe, innovative and sustainable operation of their rental space, as required. For example, they can use a building app to enter the building and the rented space without having to touch anything. Lift control is also integrated into the smart, networked building technology, meaning that lifts are called when the building's users pass through the turnstile gate. The use of sensors in the rental space also enables meeting rooms and workplaces to be booked smartly and efficiently, and space analyses allow them to be put to optimal use. At the tenant's request, the innovative building technology can be used to maintain minimum distances when booking workplaces or meeting rooms. In addition, tenants can use the building app to manage their individual lighting, air conditioning and sun protection as required. Smart meter and dashboard technology can be employed to support tenant sustainability reporting. Moreover, tenants can use the dashboard to intelligently manage their parking spaces in the neighbouring multi-storey car park. In all cases, the highest priority is given to data protection in accordance with the requirements of the General Data Protection Regulation (GDPR).
In view of the digitalisation of work processes and the globalisation of the economy, fast and fail-safe Internet access is also extremely important for a company's economic success. This is why considerable attention has been paid to providing the best technical communication equipment in ONE. ONE was the first office building and high-rise in Germany to receive WiredScore platinum certification, making it a pioneer in connectivity and digital infrastructure.
Mixed use as a concept and advantage for office tenants
What is particularly special about ONE is that it conceptually integrates public and private uses: For the lower 14 floors, a long-term lease agreement has already been concluded with the NH Hotel Group, which is set to open a four-star superior hotel under the NH Hotel Group's lifestyle brand nhow, which was not previously represented in Frankfurt. A rental agreement has been signed with the provider Spaces for the co-working area, which covers some 7,000 m² of rental space. With a café, cocktail bar and lounge, the lobby will not only be open as a common space for office tenants, co-workers and hotel guests, but is also deliberately targeted at external users, turning it into an urban meeting point within the district. The mix of uses offers additional advantages for office tenants: for example, the hotel will have a conference centre that can also be used by office tenants, meaning they don't need to make as much provision for conferences and meetings within their own premises. The hotel restaurant is also available to office tenants, but the highlight and the crowning glory is the publicly accessible sky bar, located at a height of 185 metres. The stylish bar has a circular terrace, offering a panoramic view of the skyline all the way to the Taunus mountains – a unique spectacle in Frankfurt.